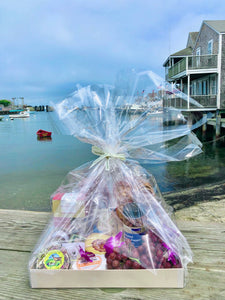 Start your evening with a delightful array of artisan cheeses & accoutrements from Current Vintage. We give you all the ingredients for the perfect platter.
Farmstead Cheese Plate Medium (8 - 12 ppl) Approx. 2lb cheese.
Sample Platter: Blue Ledge Crottina (goat), Brillat Savarin (cow), Isabella Gouda (cow), Rosemary Manchego (sheep), Fig Jam, Dried Blood Orange slices, Grapes., Croccantini Crackers, Jan's Farmhouse cranberry walnut crackers, Sliced salami, Marcona almonds.